Welcome to RC market!
If you are in Japan and looking for memory extension module for your Futaba transmitter (FF8, FF9, 9Z, 9WC) -- look no further. Memory modules of any size can be delivered to your place in 2-3days.
Currently we have 64k, 256k and 512k sizes in stock -- 4 and 8 times larger than Futaba CAMPac modules, but at lower price.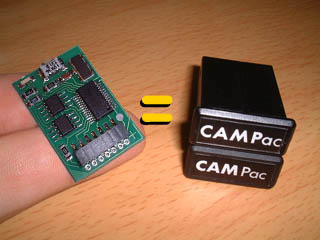 Why do I need this module?
The extension memory module is the cheap and easy way to extend the model memory storage and save as many model profiles as you need. You don't have to buy another transmitter if you want to fly more than 8 models or want to have several copies of your favourite model profile for different flying conditions.
Memory module does not need any battery. If for some reason the trasmitter lithium battery goes flat, and all programming is lost -- memory module content will be safe.
Memory module can be used to easily copy model profiles from your transmitter to your friends' transmitter.
And if you have to send your transmitter for service, it's much better to have a copy of all model profiles in case a full memory reset is performed, or the transmitter is replaced with a new one.