9C (FF9) SERVICE MENU
To access those menus you need an UltraPAC II (256K or 512K).
UltraPAC-64K does not have access to this feature.
---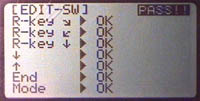 Keypad test. Once each key is pressed 'OK' appears next to it.
---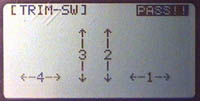 Similar to keypad test. The small arrows appear for each trim button that is exercised.
---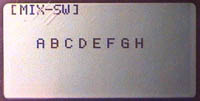 I did not manage to get a response on this screen.
It may be a screen to tests the switches or change the switch type.
---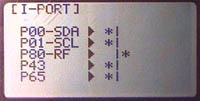 Some of the stars appear or disappear as the service menu enabler is removed/reinserted to the transmitter.
It is probably a test for Input/Output ports of the radio.
---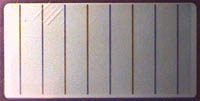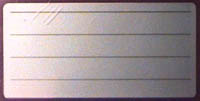 Another hardware test menu.
These are just horizontal and vertical lines scanning the display to show any dead pixels.